Attention course creators, & membership site owners
Could your sales page be converting better

?
Marketing your online course - but wish you could be selling more?

If that's you,
you are in the right place!
You can do all of the marketing possible, but if your sales page is missing even one or two "conversion points" for your buyer, you're going to lose the sale.
But don't worry - I can help...
Here is how Audit to Profit works:
STEP 1
You Share Important Information With Me
---
Once you sign up, you will be sent a simple questionnaire where you will be asked a few important questions regarding your offer & audience.
These essential details will help me review your sales page via the right lense.
STEP 2
I Review Your Sales Page In Detail
---
Using my 27-point High Conversion Sales page framework, each section of your sales page will be reviewed.
I read through the copy to ensure it contains all the essential pieces your buyers need to hear, and I'll check your design to make sure all the critical parts are getting the attention they need.
I'll make notes of what is missing and what could be improved - down to the last detail.
STEP 3
You Receive Your High-Conversion Roadmap
---
I'll bring all of my notes together into one complete document, including examples that will improve your sales page.
I'll include a screen recording of the sales page review. This will become your roadmap to more profit!
At the end of our journey,
you will have a Proven Profit Path on what to add, change and improve. You can take that and create a powerful sales page that generates consistent sales.
If you decide you'd like me to re-design your sales page, we can talk about what the next steps would be to bring your sales page to life.
The full Audit to Profit process takes only a week to complete and comes with the humble price tag of $750
Ready to

supercharge

your sales page?
Yes, I'm Ready
Still not sure? Keep reading…
Your sales page is the North Star of your course launch strategy.
What you can expect to receive…
A
comprehensive, personalized

audit review of your sales page in the form of:
An Audit Report (Google Doc) including an Action Plan with comments, feedback, and actionable suggestions.
You will receive samples, frameworks, and prompts where needed.
You also get a video recording where I go through the Audit Report and explain my suggestions.
Plus, a 30-minute phone consultation to clarify any questions or hesitations after you've had the time to review my audit report.
(This call should be used within a week of you getting my audit report.)
Audit to profit is perfect for you if…
1
You have a course that gets fantastic results for clients, and you want to sell more.
2
You want to feel confident going into your next launch with an optimized sales page.
3
You know that getting expert eyes on your sales page will give you the clarity you need to uplevel your sales process
Have questions before you book a spot for an Audit to Profit?
Check out these FAQ!
Will the feedback be personalized for my business?
Can a sales page review *really* help me bring in more sales?"
Do you REWRITE parts of the sales page?
How long will the Audit Report/ video be?
How many pages can I submit?
How long will it take to get my audit completed?
Does it have to be a page that's live on my website, or can my sales page just be a Google doc?
What do you need from me to do the audit?
Tell me more about your process.
I already bought your Pitch Perfect Sales Page guide, will Audit to Profit help me?
Let's be honest: "
launching" or " relaunching

" your offer with an underperforming sales page can turn out to be a very costly exercise in terms of money, resources, and morale.
You may have planned on running ads/hiring help for your launch, which is an investment. 💸 💸 💸
If you launch/ relaunch with sales page that doesn't convert your sales will likely fall short of expectations too.
Having said that, you will have a much better chance of success if you launch with an OPTIMIZED SALES PAGE, aka a sales page that an expert like me audits.
This is my personal invitation for you to take the next step toward a sales page that converts.
Ramp up your results.
Put your page in a pro's hand.
Let's Do This, I am Ready
"Before I connected with Sneha, I had been struggling with sales and presenting my offer. While I was making some sales, it was a frustrating experience, and I was on the verge of giving up. However, everything changed when I started to work with Sneha.
I decided to reach out to Sneha for help, and as soon as she looked at my sales page, she knew exactly where the problem lay. Recognizing the importance of addressing this issue, I hired her to audit my sales page.
To my surprise, I had always thought my original sales page looked good, so I never considered it as the source of my struggles. I was looking elsewhere and wanting to work on other things, but Sneha convinced me to focus on the sales page first. And it turned out that was the biggest thing that was not working for me. And with Sneha's expertise, it became evident that my sales page was the biggest obstacle preventing me from achieving the results I desired.
Sneha not only revamped my sales page but also helped me craft a powerful sales email sequence to enhance my marketing efforts. Her guidance and support were instrumental in transforming my business and helping me reach new levels of success.
With Sneha's expertise, my sales page underwent a remarkable makeover. She expertly helped me to write compelling headlines, persuasive calls-to-action, and strategically placed testimonials that instilled trust and credibility in my potential customers. The overall structure of the page was refined to create a seamless flow, captivating my audience from start to finish.
I can only emphasise the flow of the whole sales page is SO important!
But Sneha's impact didn't stop at the sales page itself. She went above and beyond to help me enhance my selling strategy. She provided valuable insights on positioning my product, targeting the right audience, and optimizing my sales funnel. Her extensive expertise in the field of sales and marketing proved to be a game-changer for my business.
The combination of a compelling sales page and a well-crafted email sequence worked wonders in converting leads into satisfied customers.
The results speak for themselves. Thanks to Sneha's incredible guidance, I have witnessed a substantial increase in sales. In just four months, my earnings have rocketed, crossing the 12,000 Euro milestone ( YUP swag is on its way!), with over 8,000 Euros directly attributed to Sneha's efforts. And the most amazing part is that we are just getting started!
I am truly grateful for Sneha's Sales Page Audit Service and the impact it has had on my business. Her ability to identify the crucial flaws in my sales page, her expertise in crafting persuasive copy, and her support in setting up a sales email sequence have been transformative. Sneha's dedication and guidance have empowered me to overcome my sales challenges and achieve remarkable results.
If you are struggling with sales and frustrated with presenting your offer, I highly recommend reaching out to Sneha. She has the knowledge, skills, and insights to turn your business around. Take that step, and you won't be disappointed.
Feel free to use this testimonial, Sneha, and share it with the world. You have my utmost endorsement!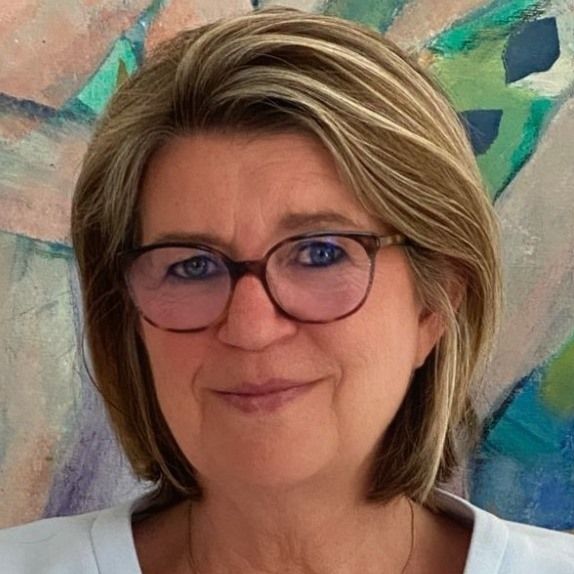 Dr Julia Reeve
Let's Get Started
Sneha's Sales Page Audit made me really drill down on what my customers' problems are and how my solution is different from all others they have tried in the past.
I was only listing the benefits and features of my program. I knew from research that these had to be integrated with pain points, but I couldn't even begin to understand what to do and untangle it all until Sneha's audit and EXTREMELY DETAILED brainstorming and sales page audit questionnaires. The version of my first sales page was very incomplete - and now I see, very crude. The page is now sophisticated, detailed, sales-oriented, thorough and - thanks to the formatting guide - very methodical.
Sneha further - above and beyond - explained to me what the reader stumbles with and what the flow needs to be. To that end, we took out superfluous information (now understand why it was superfluous), I think one of the most important things I learned was to paint a picture to show how, because I am my own ideal client, I can offer my program with insight, empathy and connection
Other than content, Sneha's instructions on how to format the page were eye-opening and invaluable. I was tending to "ramble." Sneha brought everything into focus.
Miriam Hatoum
Let's Get Started
I received a lot of great insights from Sneha's audit. 
I was thrilled with the new headline that Sneha suggested during the audit. It perfectly captured the essence of my offering and effectively spoke to a solution-oriented and problem-aware audience. The headline's powerful impact immediately resonated with me, and I believe it will resonate just as strongly with my target customers. 
Her suggestion on how to improve parts of the page with better design were eye-opening. I had overlooked such important parts of the pages. Her attention to detail is impeccable.
After this audit, I have confidence that we're now covering all our bases in conveying our message to my audience. Sneha's audit helped me identify the gaps and gave me direction on how to fill those.  
I feel 100% confident and clear about the path ahead for the sales page and upcoming launch.   
This was a great audit and I received so much value, I appreciate the time you took to be so detail-oriented in delivering such a high vibrations product!    
Anne Marie Pizarro
Let's Get Started
I knew that I had taken my sales page as far as I could without help and Sneha was the only person I considered to help me because I've watched her work for years and I knew she would see the things that I couldn't. It is so useful to have another set of eyes on your work, especially as an entrepreneur!
I loved the additional FAQ's that addressed some questions that Sneha thought would be likely to come up. I think they really round out the page and make it more clear and more personable.
Most of the changes were pretty easy to implement. I don't know a lot about the design side, so those are harder - but Sneha helped!
I am really excited for our next launch and can't wait to see what happens!
Caitlin Danoven
Let's Get Started
So How Do We Get Started?
STEP 1
Request an audit
Request a sales page audit and submit the link to your page or copy document.
STEP 2
Make a payment
After looking over your page to make sure you're a great fit for my audit service I'll send you a link to make a payment.
STEP 3
We hit the ground running
You'll receive your intake form where you'll answer some questions so I can get started on your audit.