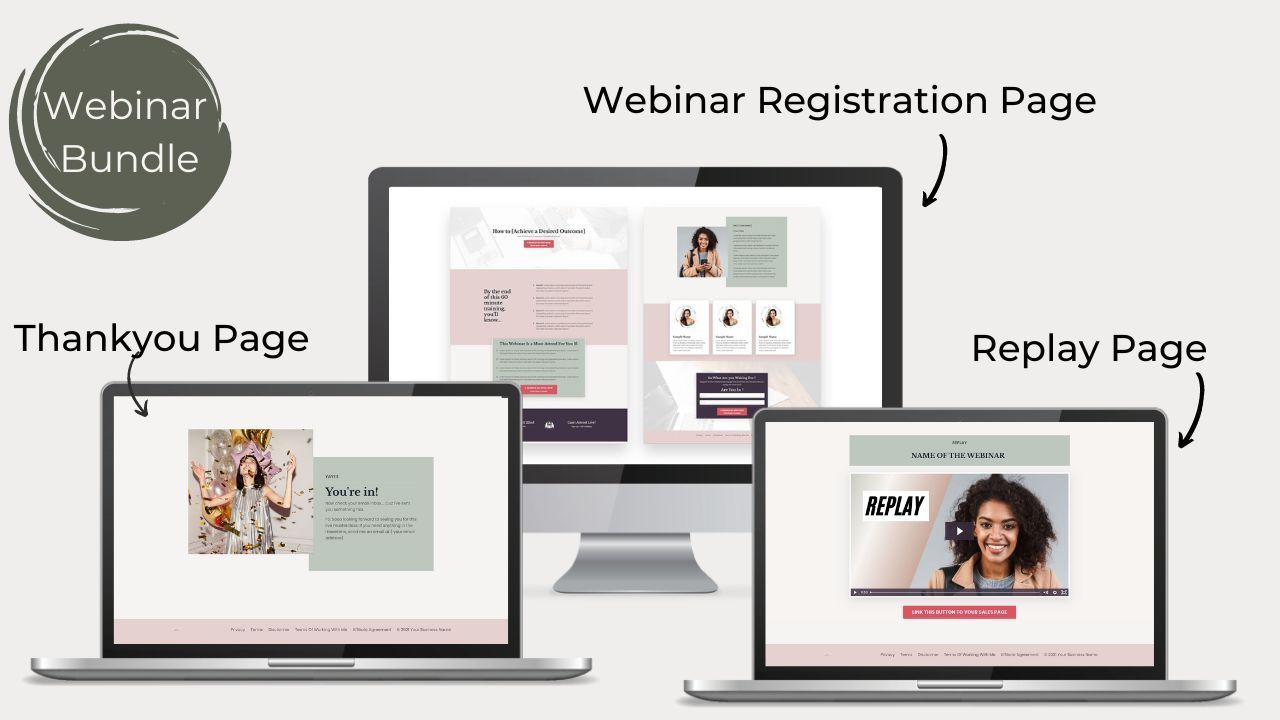 Kajabi Webinar Template Layout
Why should you choose to start with this webinar template?
---
When you are an Entrepreneur… you're racing against time and there is so much to do.

A good template does the following:
1. Gives Structure
2. Pre-Designed
3. Has Copy Prompts
4. Easy to Customize
5. Saves Time
Client Samples and Testimonials
The sign up rate for my webinar has been the best to date and this template has helped with my messaging without needing to spend hours to come up with something from scratch.
I am so happy with Sneha's Webinar template - it has been the perfect solution for my business [webinar, replay and thank you pages].
The template is totally customisable and I love how I can tweak all the features yet have a great fool-proof layout.
Thank you Sneha, you are a lifesaver!"
Dr .Julie Bajic Smith  
This is what you get in the Kajabi Webinar Template:

Webinar Template for Kajabi
+ Canva Templates for Graphics
This is GREAT...
but tell me how do I get this template into MY Kajabi account?
I am glad you asked: Once you complete the purchase, you will get access to the member's area. Where there is a video that will show you EXACTLY how to get the template into your Kajabi account.
HINT: you have to import a zip file ( provided to you) into your Kajabi account ( No code needed)
Here are a few other questions that others have asked before they purchased this template.
Will it be easy for me to swap colours and text?
Should I have code access to use this theme?
When will I get my Webinar Template.
What platform I need to use this template?
Will you show me how to customize these templates?
Are the templates mobile friendly?
Do I get copy prompts that guide me to write my page?
Can I use this template for a paid Webinar?
Is the Webinar Template optimized for conversions?
Can I reuse the template more than once for my business?
I am a VA/Service Provider can I use this template for my client's businesses?
Are your template built on the latest Kajabi Theme Encore 2.0?
Can I see a demo of these pages?
What is your refund policy?
I have a question, can I email you? 
Join Our Free Trial
Get started today before this once in a lifetime opportunity expires.