Different Types of Emails to Use in Your Business
You may ask me what is that ONLY emails can do? And my answer will be A LOTTT.
There's magic in emails…
The benefits, these emails hold within themselves, are mind-blowing.
If you don't use a powerful tool like email marketing, you'll leave LOTS of revenue un-generated.
The impact of email sequencing can be summed up in a single sentence- it can take a person from not having even heard of your company's name, to being a loyal customer to it. Now if THIS isn't some serious impact then really WHAT is?
And if you automate your emails, then you make your job much easier.
Email marketing is important for not one, not two, but SO many reasons.
They'll help you not only establish but also nurture the relationship you have with your clients.
Email marketing will ease your marketing burden.
Also, you can set up sequences and automation in which you invest time once, and enjoy the benefits later on…
The ideal situation, isn't it?
Before we dive into more details of how the emails should be and which type of emails, should you go for, let me begin by telling you that to send emails, you must decide WHO to send them to.
Your email marketing should be targeted to get you the best results.
Email sequences differ at the most basic level- "purpose". The purpose behind the email makes them different. While some may be welcoming emails for new joiners, other emails could be for nurturing the established relationship or giving tips to clients or about something new you're launching.
So even though they're emails, they can be similar yet very different!
Every email sequence can have various types of emails, to engage them in every way and lead them to the desired point: the purchase.
Now let's discuss -
The TYPES of email sequences…
Lead magnet Delivery Email Sequence

These emails are sent out in the beginning, at stage one, when a person engages with your lead magnet. Since this is the first email they'll receive after signing up for the lead, make sure you give them what you promised.
It should start with a little personalized welcome message. Then to be followed by a gentle reminder that this is the freebie which they got in exchange for their email address.
Draft this email to make them feel warm and personal.
The basic motive is to make them feel glad about signing up.
---
Follow up Email Sequence
When you send the lead magnet delivery email, it's not necessary that they'll open it and consume the content.
And that's why follow-up emails exist! It's reminding them that "knock-knock, still unopened!"
These should be used judiciously, so make sure there's a need to prompt when you prompted. The last thing you want is to pester them…
Follow-ups also instill a sense of urgency in them; they need to make quick decisions or the offer slips out of hand.
---
Nurturing Email Sequence

A nurture sequence email is what you need if you want your prospects to continue engaging with your content.
Make sure nurture sequences are spaced properly so that they have time to absorb one mail at a time. And yes, these should be personalised for them. This may seem like an insignificant step, but believe me, it makes them feel important.
You can give them some additional tips and tricks and tell them a little more about yourself. So they get to know YOU.
---
Weekly Emails

These emails are your way to "engage" them and a means for you to be at the TOP of their mind.
Share valuable content in these emails.
If you really engage THEM, make sure the content is inclined towards THEIR goals, not YOURS.
---
Abandonment Emails

When someone abandons a cart is when re-engagement emails come into action.
All you need to do is make them feel confident about making the purchase, and you must guide them through with that.
---
Re-engagement Email Sequence

These emails are for that segment of your list that is not engaging with your content.
Here you try and get them to re-engage with you.
"I miss you" or a "comeback to us" or "where'd you go? We're right here!" are some common subject lines for these campaigns.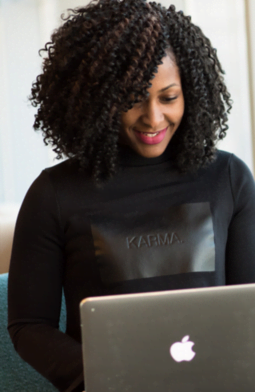 Communicating with your audience is key.
So, all I can say is if you ever feeling you've done EVERYTHING right and yet no prospects are showing interest and engagement in your course- fix it with an email sequence. Because there's NOTHING an email can't fix.
If you're still not convinced as to why email marketing makes up the CORE of your promotions, make sure you give my blog on "What is email marketing and why should you care", a read.
That'll make up for any remaining convincing that's left to do 😜
HAPPY EMAILING! :)